Tired of working on yourself?
Is personal growth taking you in circles?
Wish you were finally done with self-improvement?
Long to just relax, enjoy your life, and experience True Freedom?

If yes, then welcome!
Hi, my name is Margot Ridler. I worked on myself nonstop for many years only to find out that the freedom, aliveness and joy I was seeking were already with me. I was looking in all the wrong places. What I sought I already possessed.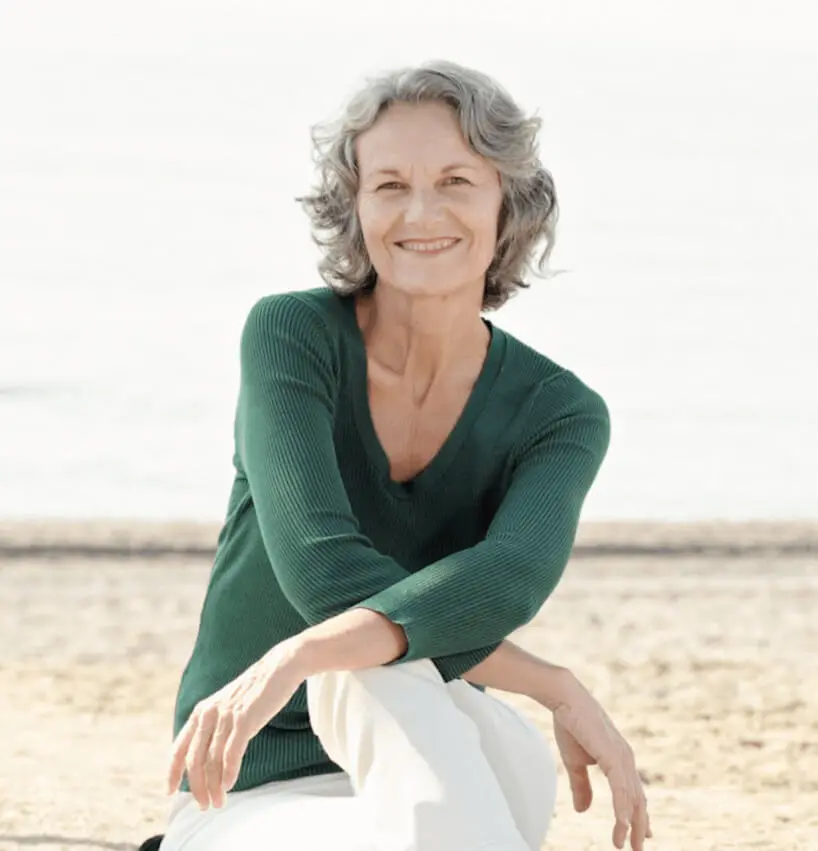 I was born and raised in Austria and have lived in the United States since 1982. After working professionally in the arena of self-improvement and personal empowerment since the late 1980's, I facilitated Bert Hellinger's trans-generational Family Constellations for seven years. This is when, in December 2005, I was thrust into what I call the Liberation Process. This is how I learned that the happiness, joy, aliveness, and freedom you seek cannot be found. You haven't lost them. They exists in you! All you have to do is uncover and release them so that you can experience them.
I offer workshops, one-on-one programs, and video courses to help you access true, authentic happiness and freedom that are currently entrapped in you, but are your birthright to experience. The Visual eBook True Freedom versus Self-Improvement - A Life Without Suffering Can Be Yours provides an introduction to everything I have learned, know, and now teach. If you want to work with me or learn from me, you'll find my various offerings by scrolling down. To read more about my background or find out about my credentials please click on the respective button below.
What is the uniqueness of my approach?
I see your struggles as your extraordinary opportunity to discover lasting peace and happiness. The idea seems odd that your challenges could hold the key to find True Freedom. But from personal experience I can say that this is true. Your difficulties are a treasure trove of opportunities. They can help you reach a joy and aliveness most of people have no idea can be lived in this world.
What past clients have said:
"

I desperately needed help with a feeling of anger I was no longer able to control. Six months later, I can hardly remember how it felt being angry all the time. I can finally feel free and peaceful. 

"

Laissa C.

Brazil

"

The difference I feel since working with Margot is profound. Things that used to trigger me, don't anymore. I feel a sense of peace now that I have never had before. 

"

Amanda G.

USA

"

Margot's work is magnificent, transformative and profound. I learned working with Margot that the untrue stories we tell ourselves are at the core of our unhappiness.

"

Gary L.

USA

Work with me personally...
or explore my online offerings:

To bring about real change, you must surrender how you are linked to the past. Only then can you birth life experiences that are truly worthwhile and thus far unknown in our world.
SPECIAL OFFER


Read FREE 36 pages of my eBook
True Freedom versus Self-Improvement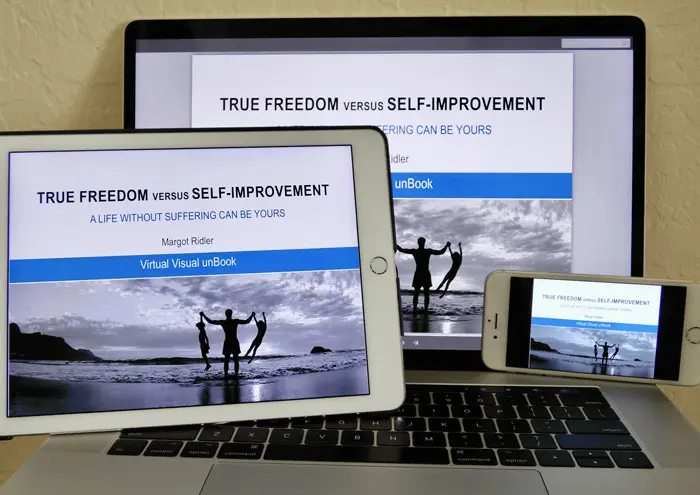 Alisa B: The eBook is grand! The ordinary mind thought it was just another self-help book. Boy oh boy was it wrong! Margot's eBook put the finishing touches (and ended) my search. After reading Margot's eBook a few times it finally dawned on me to see my depressing thoughts for what they are - only a program running. This morning, those darn depressing thoughts weren't there!
Mailing List Registration
Sign up for my Mailing List
Receive updates, workshop announcements and info on new Online Membership Support entries.
CLICK HERE